Added product to your cart
Reishi Extract Nootropical Mushroom
180 capsules - with 40% polysaccharides
Delivery: Onetime delivery
Quantity: 1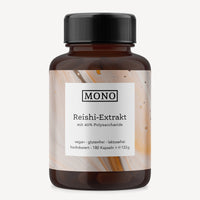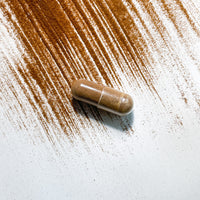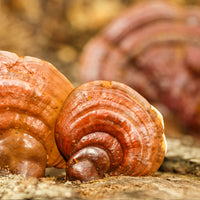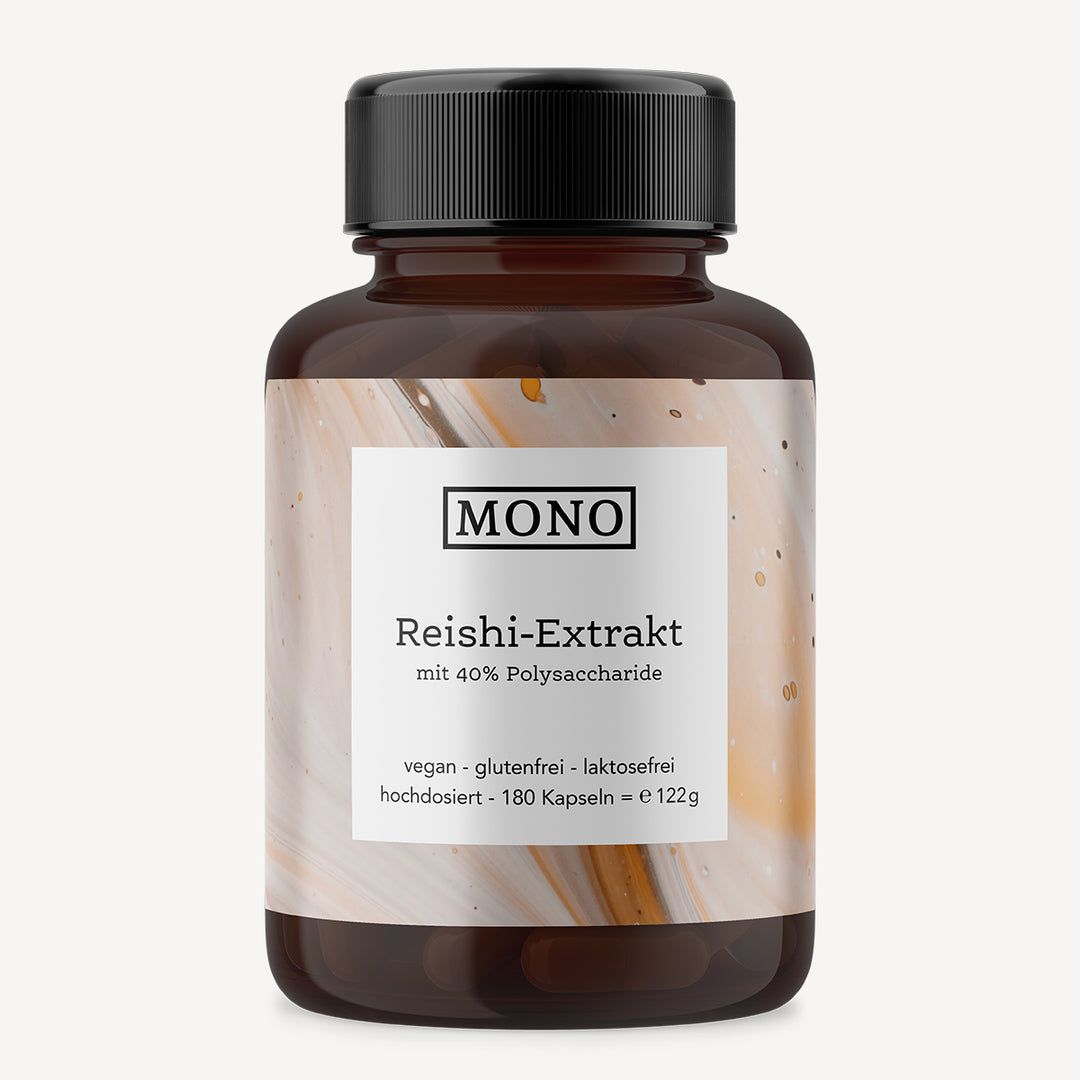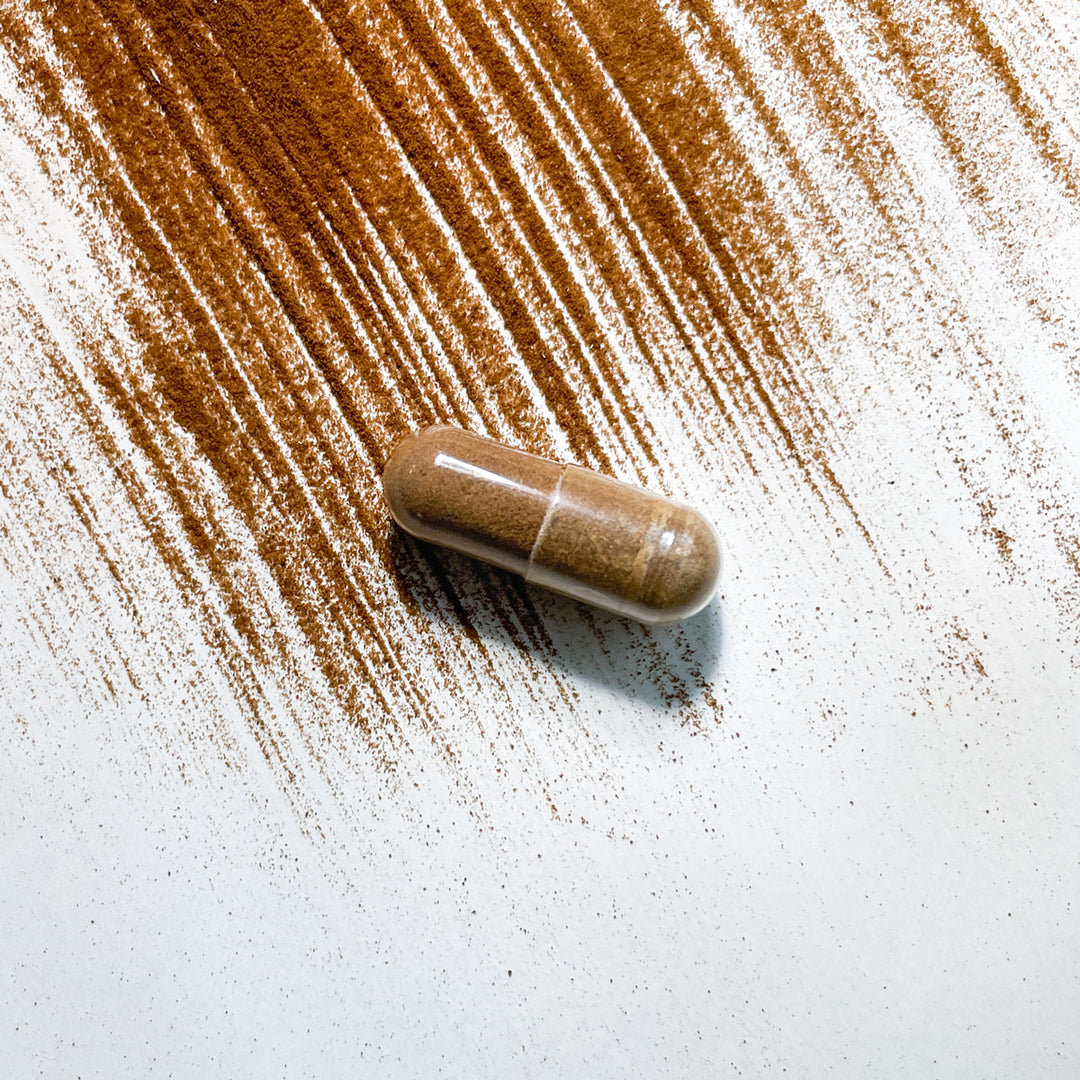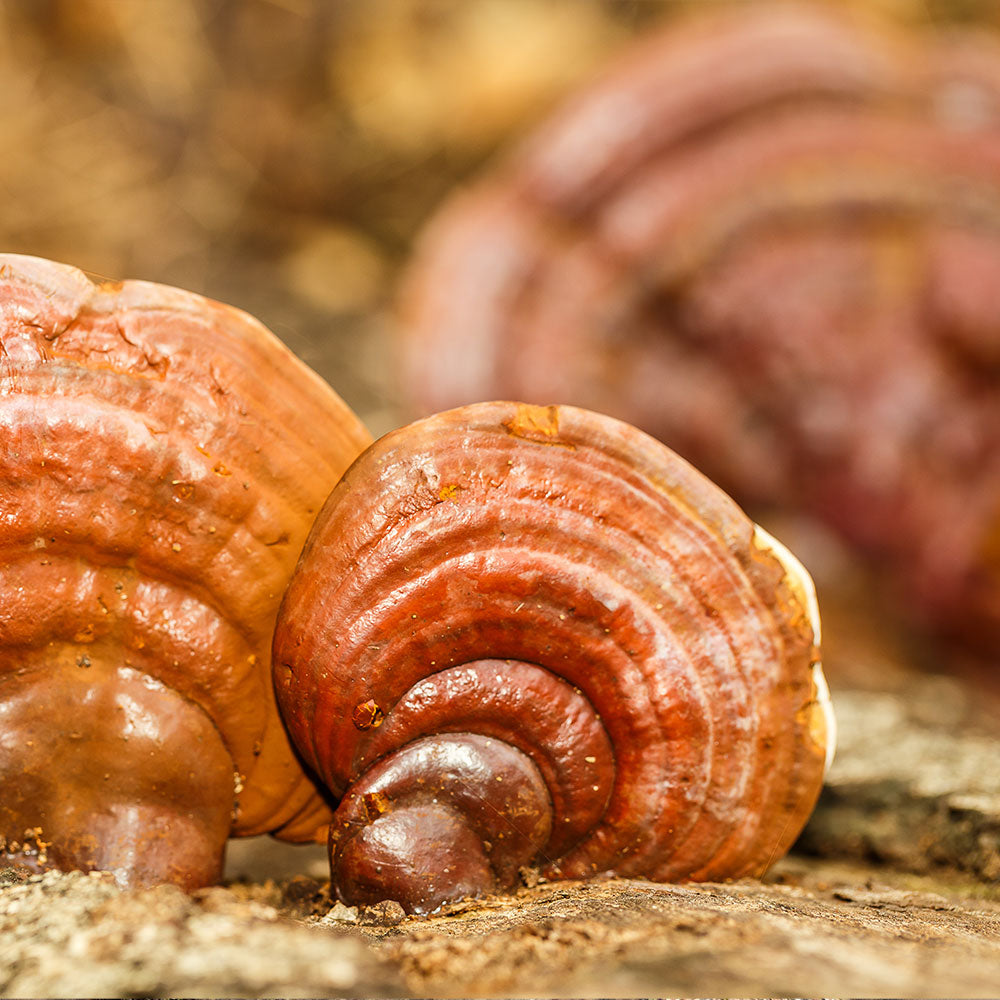 Natural vital fungus
Valuable polysaccharides (beta-1,3- and beta-1,6-D-glucans)
Premium raw material quality from the Fujian region
Lactose-free, gluten-free, vegan
Naturally pure from the fruit body of the whole mushroom
Produced under controlled manufacturing conditions in Germany with ingredients from all over the world
Reishi Extract Premium Quality
Our Mono Reishi extract with 40% polysaccharides comes from the Chinese region of Fujian (700m uM). The Reishi extract is taken from the fruiting body of the whole mushroom, so we can get the full content of the vital substances. Find out more about medicinal mushrooms here.
Recommended dosage: Take 2 capsules daily with sufficient liquid.
Important information: Dietary supplements are not a substitute for a balanced and varied diet and a healthy lifestyle. The recommended daily dose should not be exceeded. Keep out of reach of small children. Not suitable for people under the age of 18, pregnant or breastfeeding women.
*The color of the can may differ from the illustration
40%- polysaccharides
Nutritional supplement of Reishi mushroom extract
Ingredients:
Reishi mushroom extract from the fruit body of the whole mushroom, hydroxypropyl methylcellulose (vegetable capsule shell)
.
Natural Reishi Fungus
| | | |
| --- | --- | --- |
| nutritional values | as a daily dose* | NRV** |
| Reishi Extract | 1360 mg | *** |
| thereof polysaccharides | 544 mg | *** |
*2 capsule
** Percentage of the nutrient reference values ​​according to Regulation (EU) No. 1169/2011 (LMIV)
***No nutrient reference values ​​known
As a natural product, the content is subject to fluctuations from batch to batch.
Mehr aus dieser Kategorie