Added product to your cart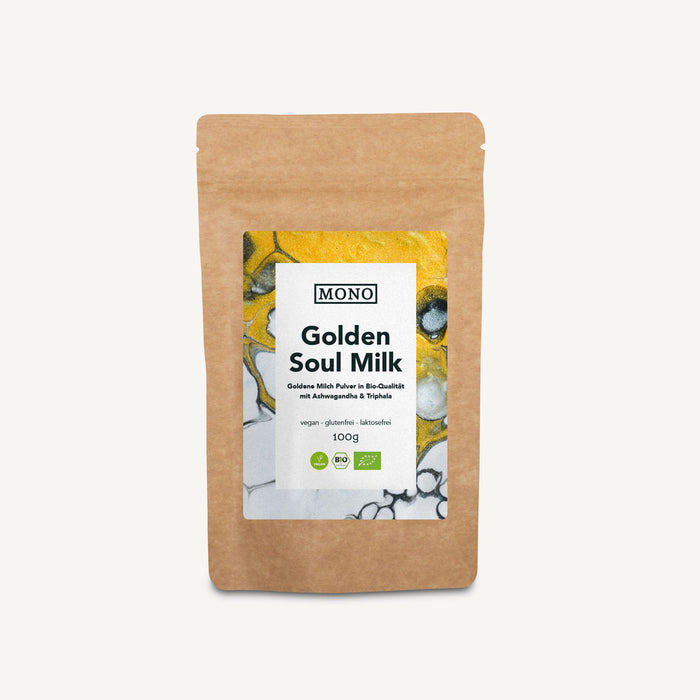 Golden Soul Milk
100 g - natural plant powder
Delivery: Onetime delivery
Quantity: 1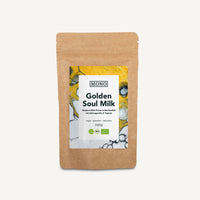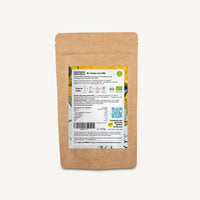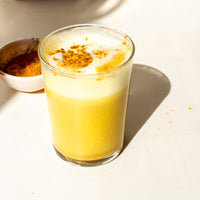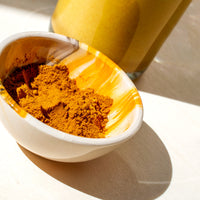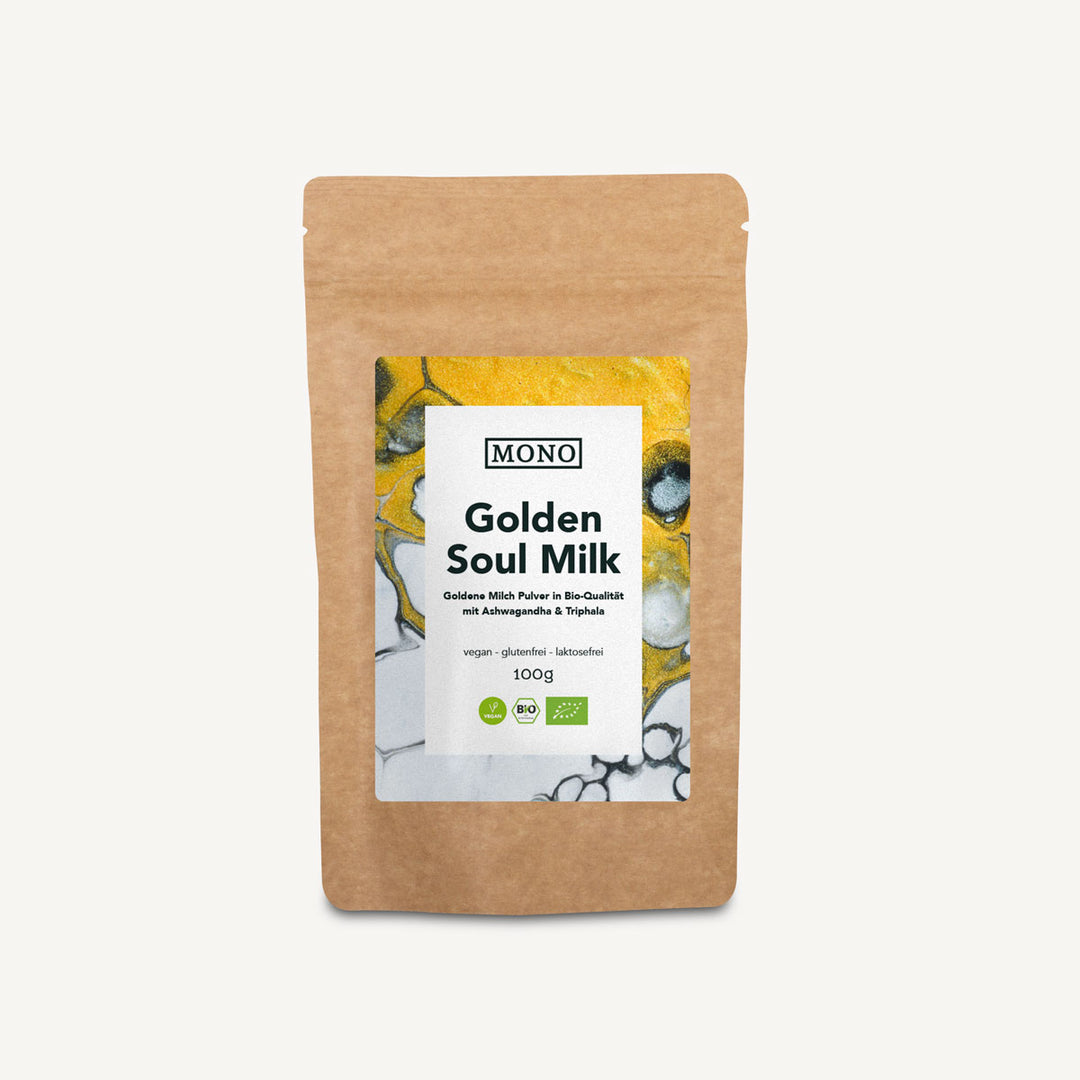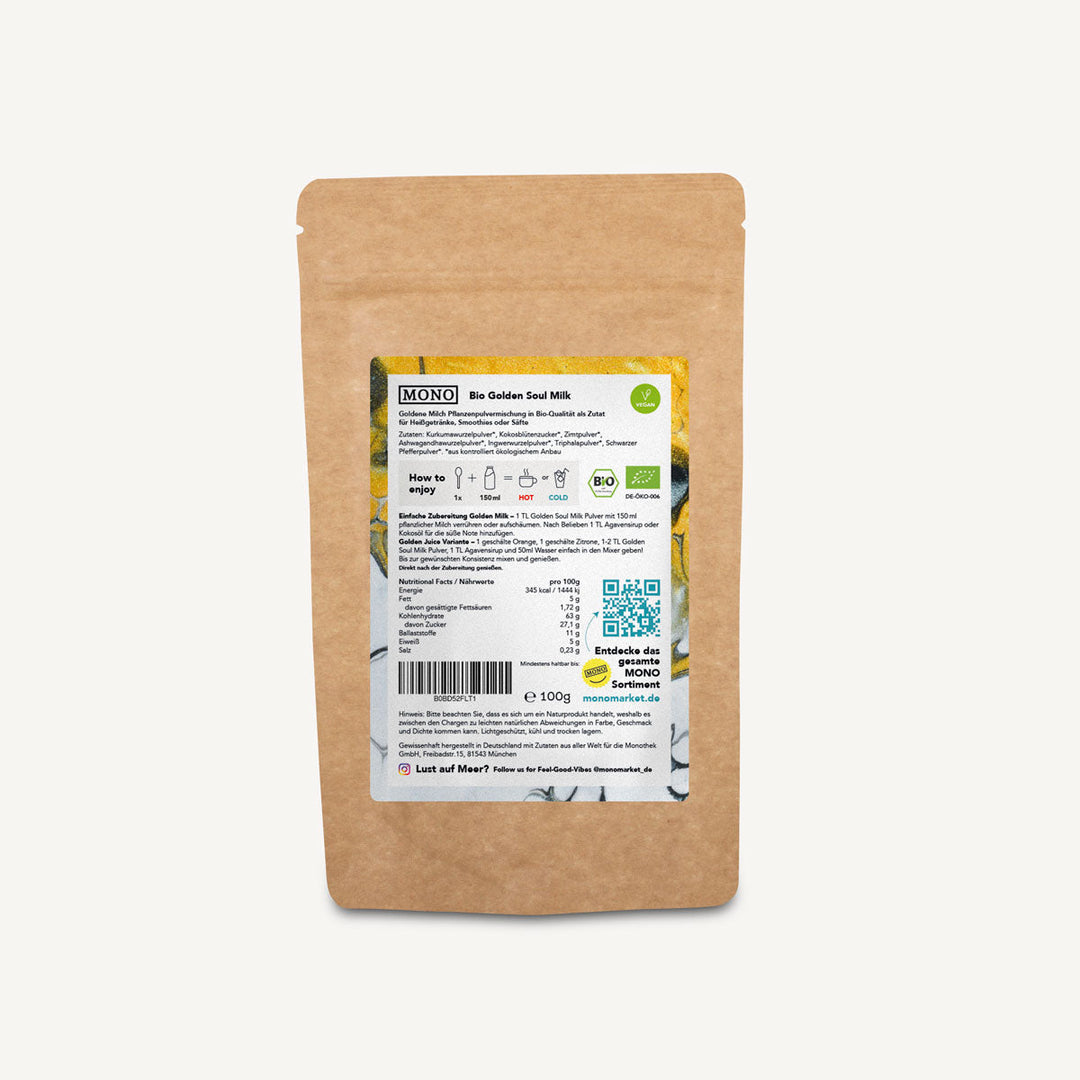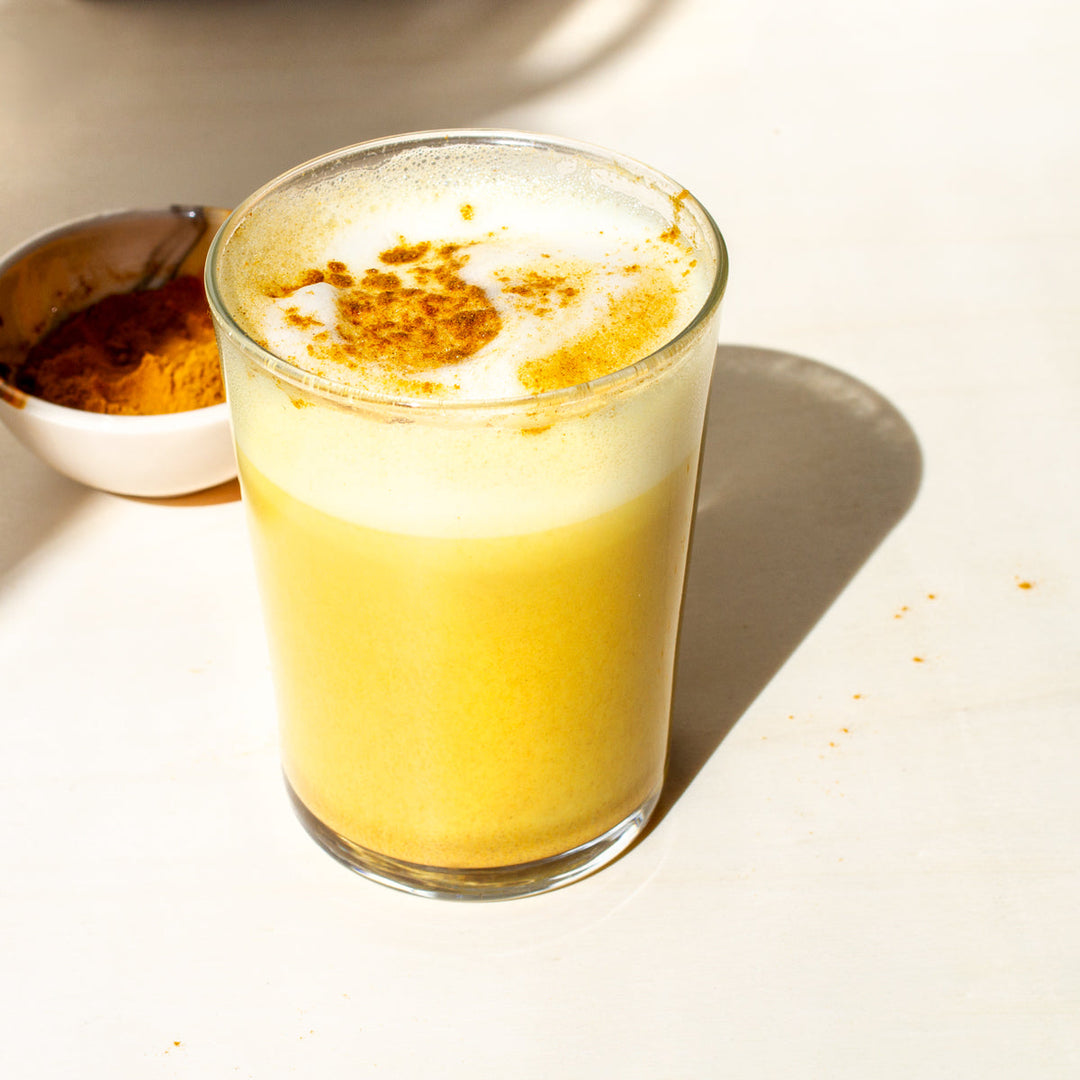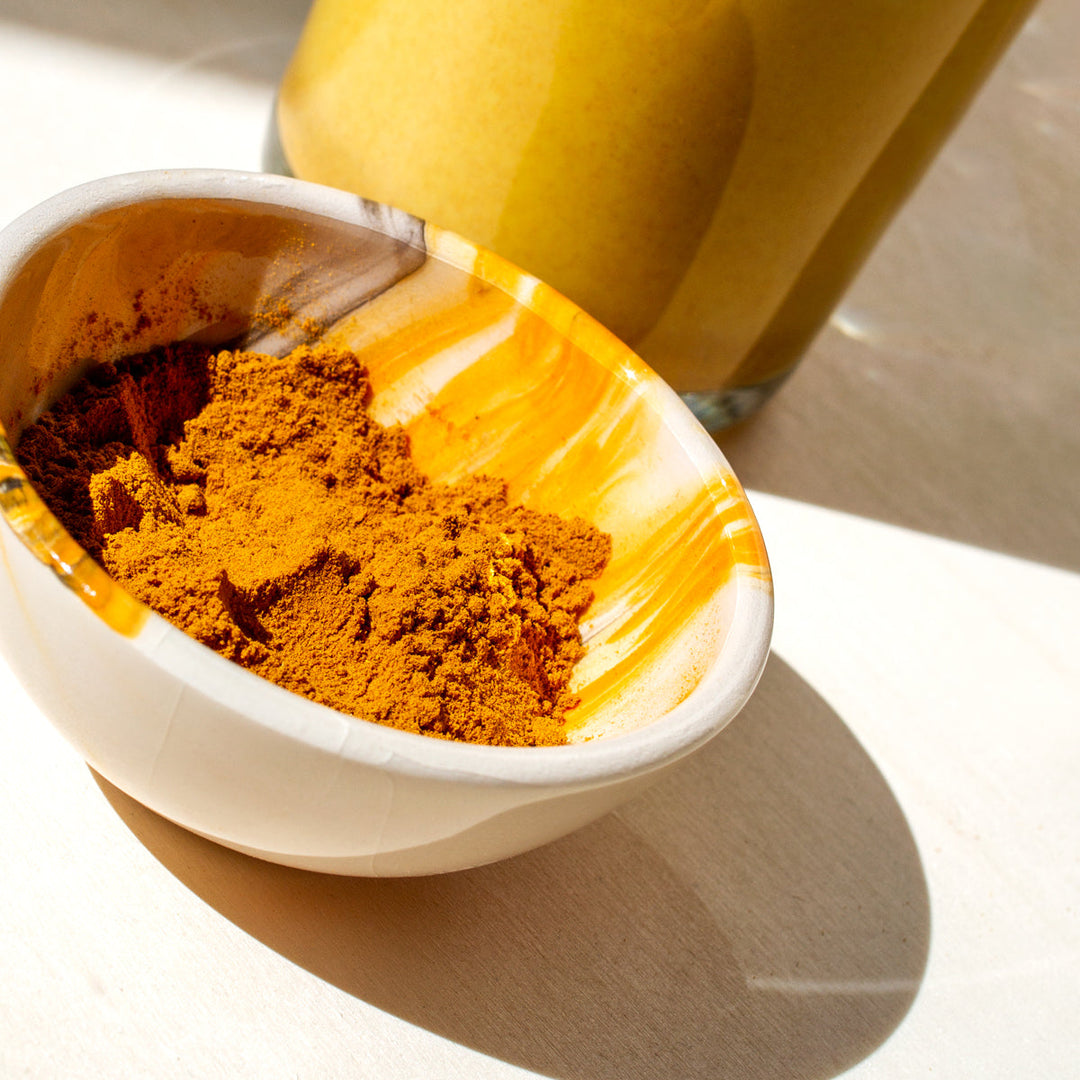 Plant Superfoods:
100% natural in organic quality
Valuable vital substances in raw food quality
Harmonious energy drink with optimal recipe
Pure taste without artificial flavourings
Made in Germany with ingredients from all over the world
Organic Golden Milk with Ashwagandha and Triphala
The Mono Golden Soul Milk spice mixture is the optimally balanced recipe for the perfect start in the morning. Inspired by the Ayurvedic drink, we have added organic ashwagandha and organic triphala to the recipe in addition to organic turmeric and organic ginger. Organic cinnamon and organic coconut blossom sugar sweeten the recipe and organic black pepper provides the spicy finish.
Enjoy your drinks warm or cold, depending on your preference!
Easy to prepare: Mix or froth a teaspoon of Golden Soul Drink powder with 150ml of plant-based milk. Add 1 teaspoon of agave syrup or coconut oil for sweetness, if desired.*
Golden Juice variant: Simply put 1x peeled orange, 1x peeled lemon, 1-2 teaspoons Golden Soul Milk powder, 1 teaspoon agave syrup and 50ml water in the blender! Blend to desired consistency and enjoy.*
*Enjoy immediately after preparation. It is important to note the importance of a varied and balanced diet
100% Natural Organic Ingredients
Ingredients: 50% turmeric root powder*, 20% coconut blossom sugar*, 12% cinnamon powder*, 10% ashwagandha root powder*, 5% ginger root powder*, 2% triphala powder*, 1% black pepper powder*
*from controlled ecological cultivation
A notice:
Please note that this is a natural product.
There may be slight natural variations in colour, flavor and density between batches.
Golden Milk Spice Blend
| | |
| --- | --- |
| nutritional values | per 100g |
| energy | 1444kJ / 345kcal |
| Fat | 5g |
| hereof: saturated fatty acids | 1.72g |
| carbohydrates | 63g |
| of which sugars | 27.1g |
| fiber | 11g |
| protein | 5g |
| Salt | 0.23g |