Added product to your cart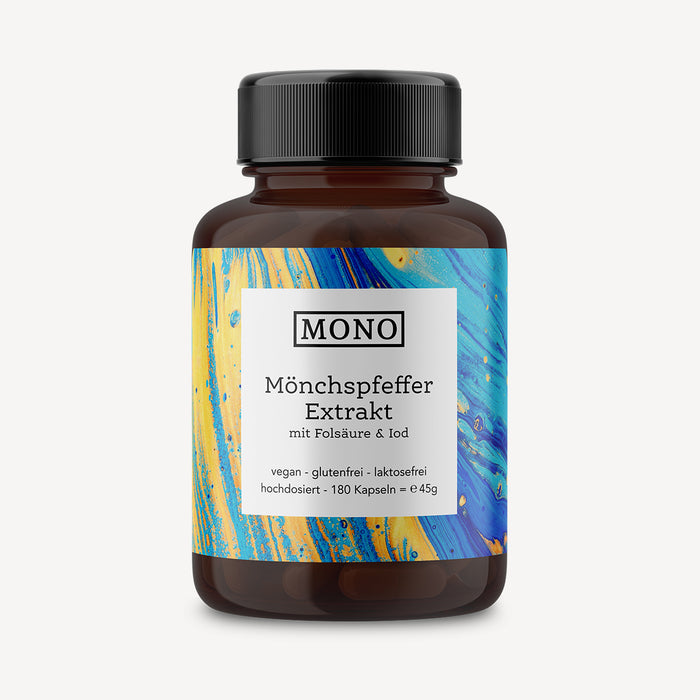 Monk's Pepper - Premium Extract
180 capsules - 4:1 extraction ratio
Delivery: Onetime delivery
Quantity: 1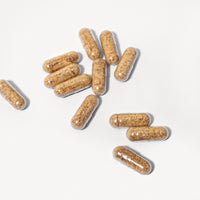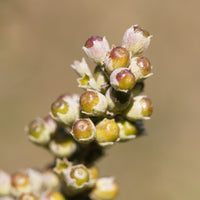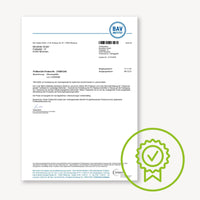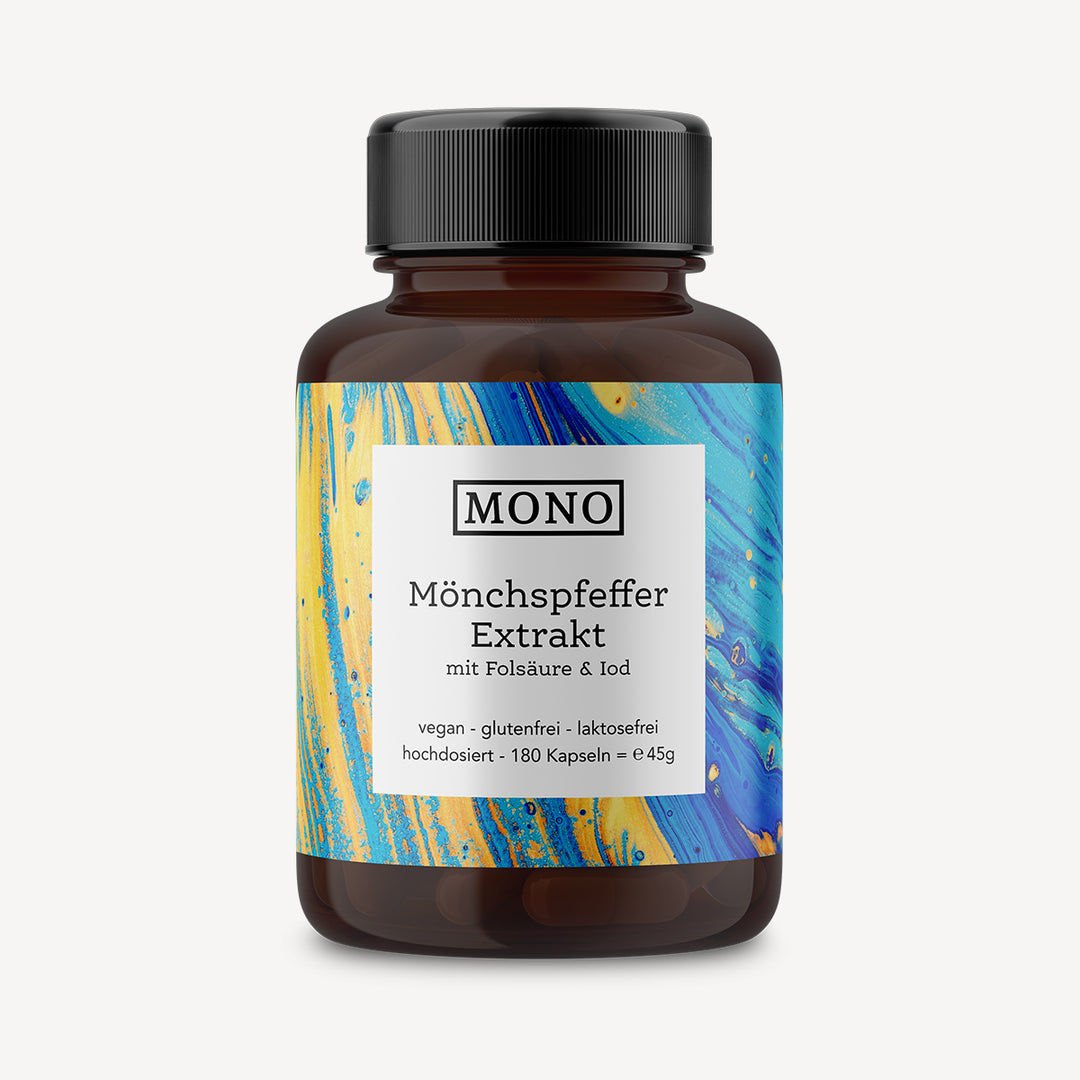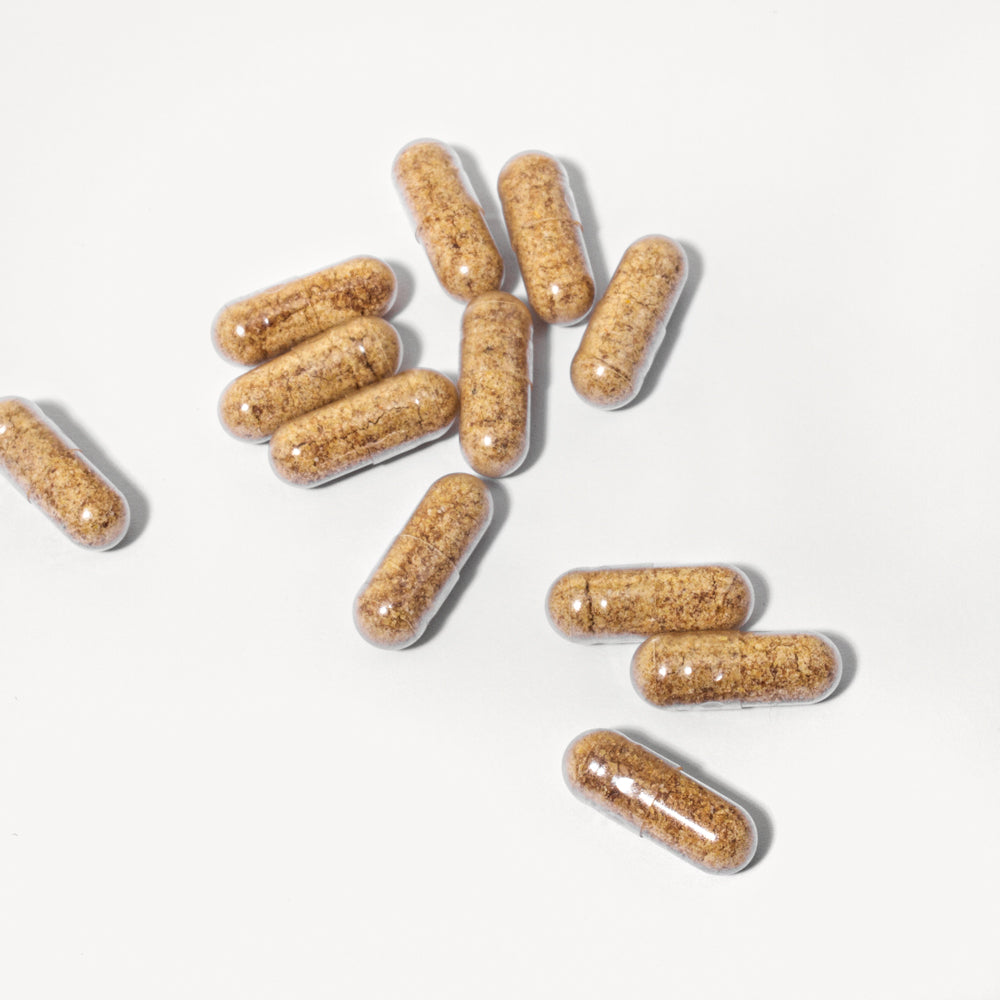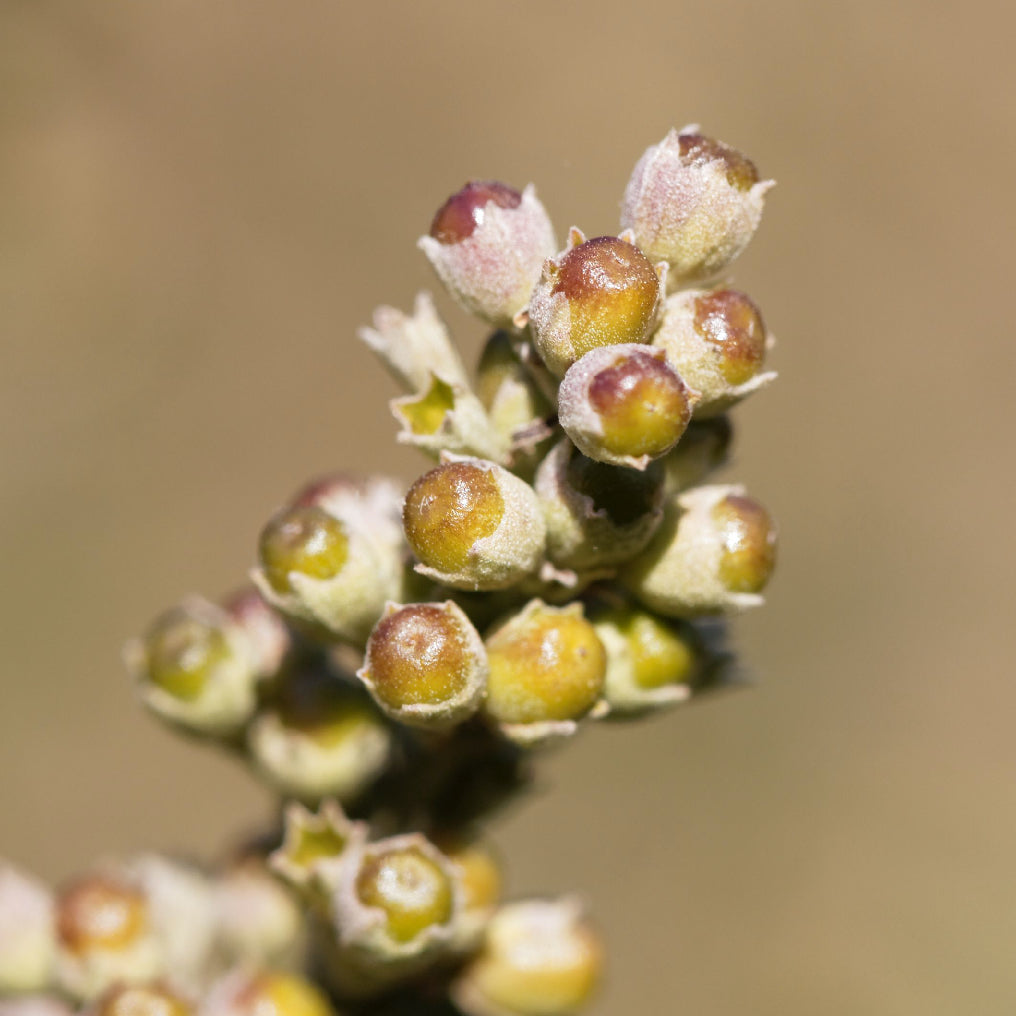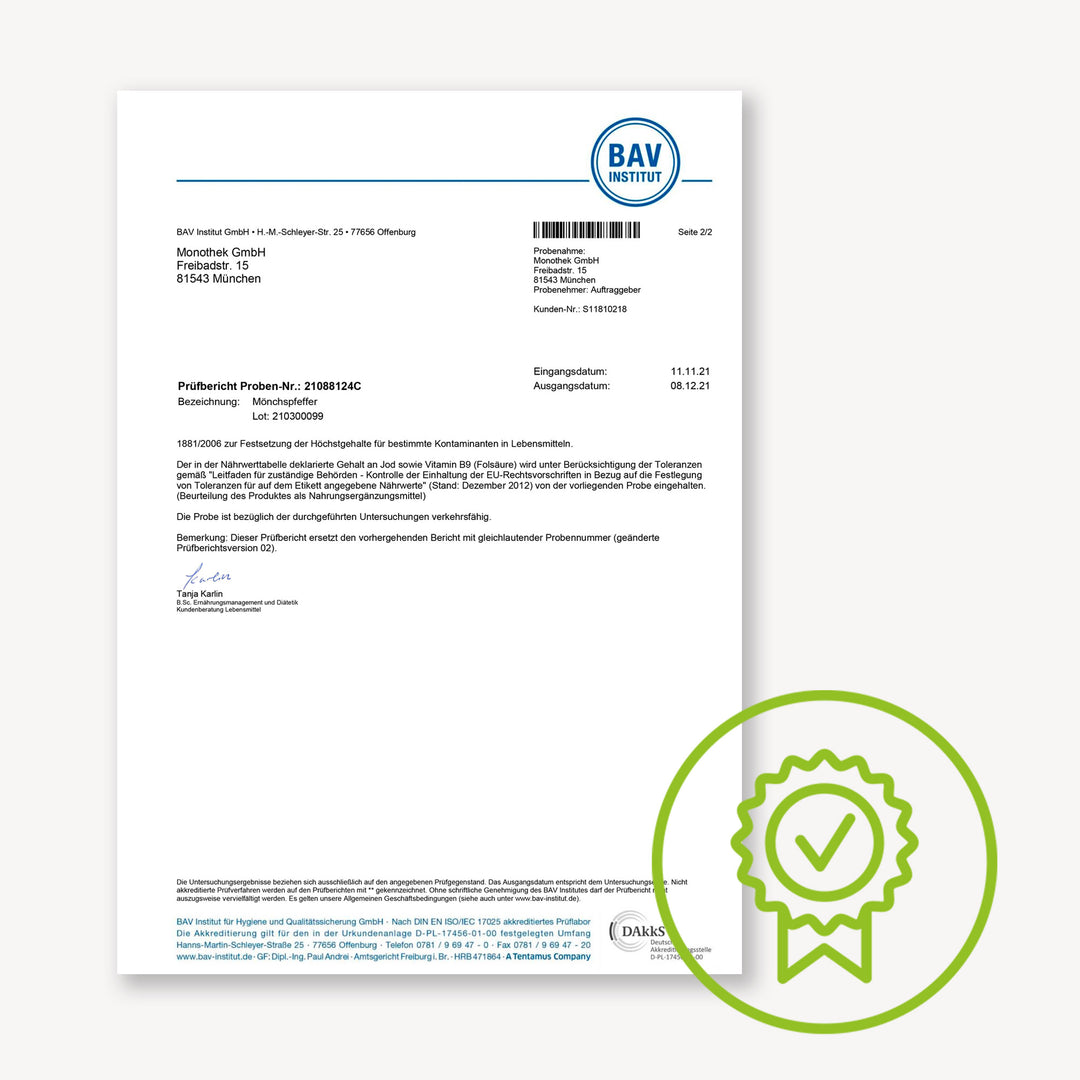 Monk's Pepper - Premium Extract
€ 16.99
180 capsules - 4:1 extraction ratio
This product is currently not available.
Get notified, as soon as the product is available again.:
Tax included., Shipping calculated at checkout
€37.76 / 100g
Natural Monk Pepper Premium Extract
Monk's pepper in a 4:1 extraction ratio with 10mg per vegan capsule
Pure plant substance enriched with folic acid, vitamin B9 and iodine
Manufactured under controlled conditions in Germany with ingredients from all over the world. Natural raw materials: vegan, lactose-free, gluten-free, gelatine-free and GMO-free
Free from harmful additives such as magnesium stearate or negative fillers, free from pesticides and heavy metals.
Womens vitamines: Monkpepper Extract
The optimally dosed chaste tree premium extract is manufactured in a 4:1 extraction ratio with 10 mg chaste tree per capsule under strictly controlled production and certified by independent laboratories in Germany. High-quality vegan flaxseed flour serves as a carrier for the specially developed chaste tree extract (Vitex Agnus Castus). The plant substance complex is supplemented with vitamin B9, folic acid and iodine. Easy to use: Take one capsule of monk's pepper once a day with sufficient liquid. The pack contains 180 capsules of chaste tree premium extract for 6 months - learn more about the chaste tree cure .
Important instructions
Dietary supplements are not a substitute for a balanced and varied diet and a healthy lifestyle. The recommended daily dose should not be exceeded. Keep out of reach of small children. Not suitable for people under the age of 18, pregnant or breastfeeding women. Store closed, cool, dry and protected from light.
Power of Plants
Chasteberry Fruit Extract, Folate, Potassium Iodide, Vegetable Capsule Shell: Hydroxypropyl Methylcellulose
Monk Pepper Extract (Vitex Agnus Castus)
| | | |
| --- | --- | --- |
| nutrient | 1 capsule* | NRV** |
| chaste tree fruit extract | 10.00 mg | *** |
| folate | 400mg | *** |
| potassium iodide | 100mcg | *** |
*Daily dose
** Percentage of the nutrient reference values ​​according to VO (EU) NO. 1169/2011.
***No nutrient reference values ​​known
As a natural product, the content is subject to fluctuations from batch to batch.
Mehr aus dieser Kategorie