Added product to your cart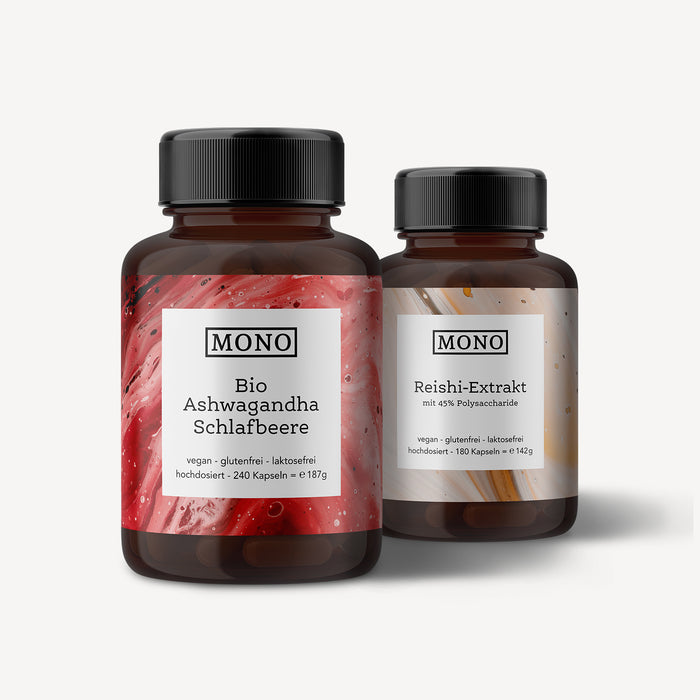 Body & Mind Box
100% herbal nootropics
Delivery: Onetime delivery
Quantity: 1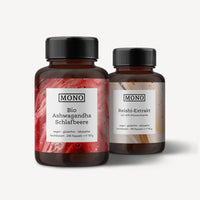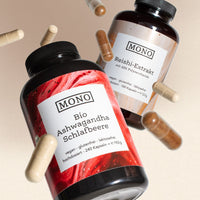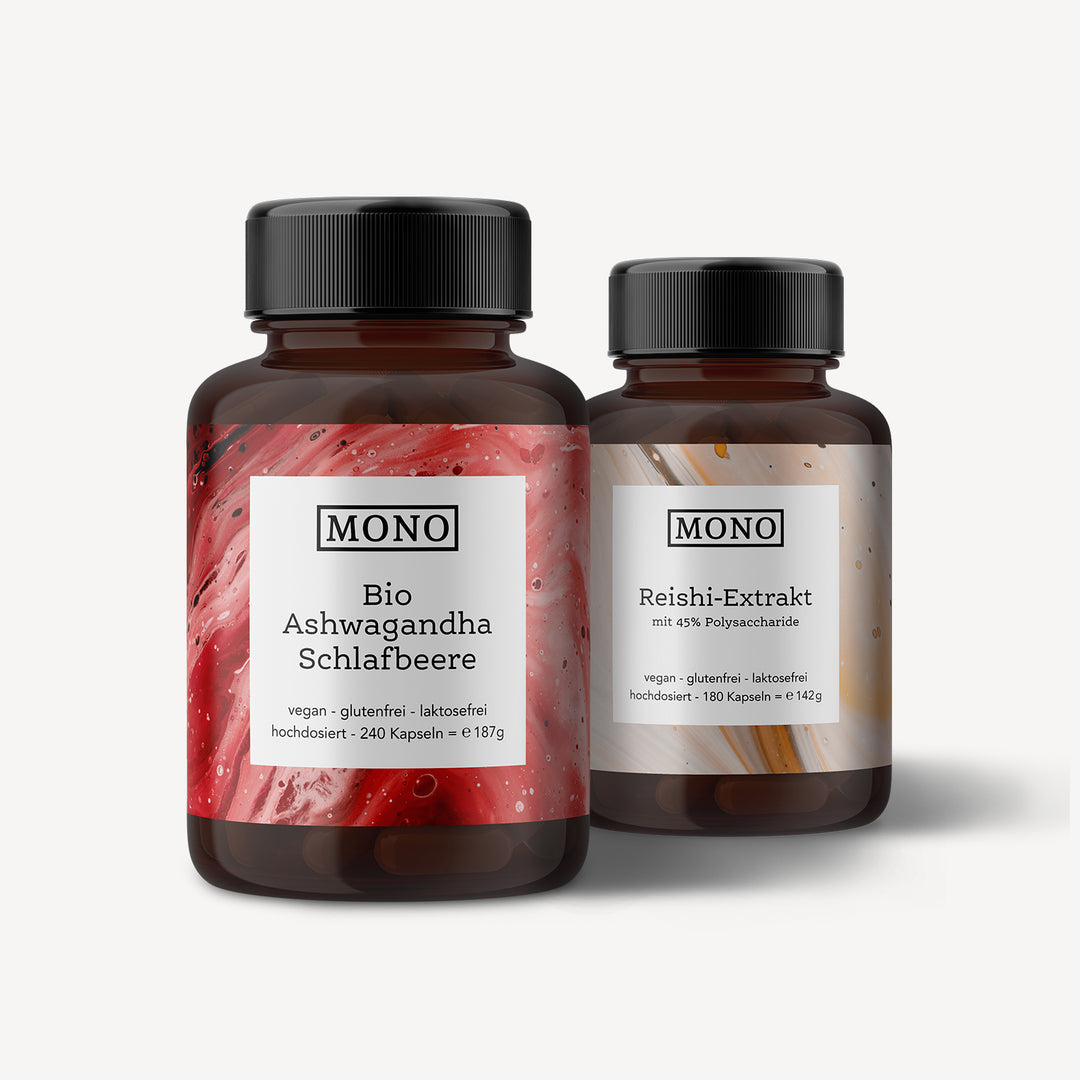 Power of nature in highest premium quality
Highly dosed active ingredients in best bioavailability
100% plant-based from natural ingredients
Made in Germany
Natural raw materials: vegan, lactose-, gluten-, gelatine- and GMO-free
Free from harmful additives such as magnesium stearate or negative fillers, free from pesticides and heavy metals.
Natural plant substances perfectly combined
In our Body & Mind Box you will find a highly effective combination of plant-based vital substances. The box contains the two herbal nootropics organic ashwagandha and reishi extract.
Your Body & Mind box includes:
1x Reishi extract - with 45% polysaccharides
1x organic Ashwagandha - from Indian wild collection
Find out more about our plant-based vital substances and the power of natural nootropics here.
Mehr aus dieser Kategorie